1931
No Census data until 2031.
The Moore Family were living
at 79 Leverson Street, Streatham, London until about 1934 when they moved to 95 Southcroft road, Tooting, London, SW17.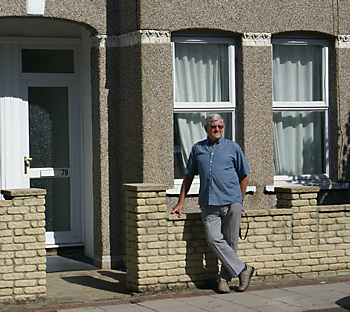 79 Leverson Street, Tooting. It was a terraced Victorian house that had been split into two flats. The Moore family had the ground floor flat. That is Ron Moore outside the front garden.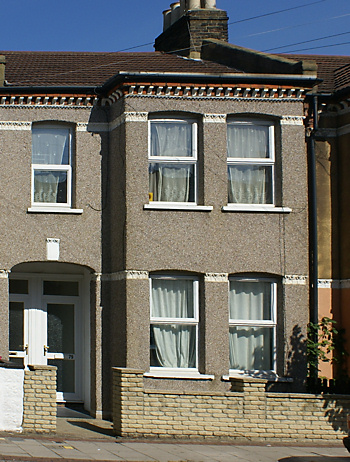 Today the house has been improved with double glazing and new pebble dashing. It did not look this good in the 1930's. We were friends with another Family named "Platen". The daughter was Cynthia who was our friend. The house was too small for our family of eight so they looked for a bigger house. It is amazing that the house is still standing as the row of houses on the other side of the road have been re built after they were demolished by German WW2 Bomb. Aunt Nell was a formidable woman who ran a newsagents sweet shop in nearby Kettering Street on the corner with Fallsbrook Road. Uncle Ted Groves also lived in Eastwood Road. He was a watch maker and jeweller who worked in London.
CLICK HERE TO READ RON MOORE'S FULL ACCOUNT OF LONDON IN THE BLITZ & SEE PHOTOS OF THE FAMILY HOMES 1920-1945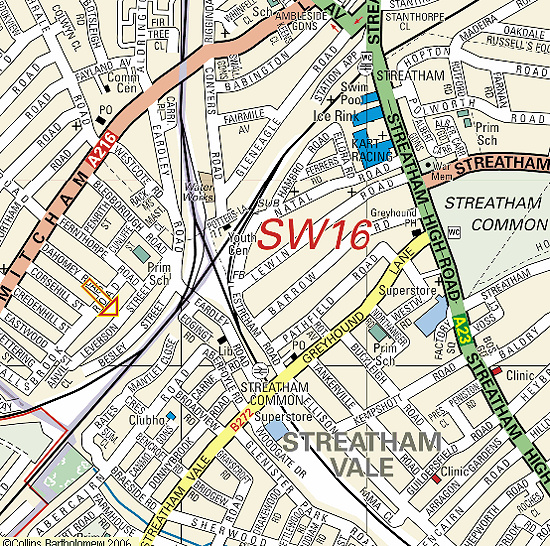 Map showing Leverson Street